Governing the flow of data to enable digital business.
Digital Business is here – are you ready?
LEARN MORE
Over 11,000 companies rely on Axway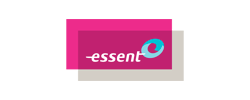 Join us on April 9, 2015, 9:30 am CET. This is the first webinar of our 2015 mft:ready webinar series "Digital Business is Here: Is Your File-Transfer Strategy Ready?"
Now more than ever it's important to learn best practices from the experts. In an increasingly digitally driven economy, the need for innovation and optimal business performance has never been greater. Axway Connections features industry experts highlighting emerging market trends that may soon impact your organization and your industry. Don't miss this opportunity to learn how fully governing the flow of data can drive tremendous impact for your business.
Learn more
What does it take to be a "Leader" and a "Disruptive Innovator"? Read the IDC MarketScape report for an in-depth competitive analysis detailing why their report names Axway a "Leader" and a "Disruptive Innovator" in Worldwide B2B Integration Gateway Software. IDC has its finger on the pulse of where B2B gateway technology is (or should be) trending, delivering critical information that helps you not only match but outpace the competition.
Learn more